Gocek Villa Rental
The exclusive yacht destination of the Turkish turquoise coast with an upscale marina, plenty of sun & seaside activities. Explore the nearby scenic islands, or walk through the charming boho-inspired cobbled streets with lovely restaurants and artisanal shops exuding upbeat charm.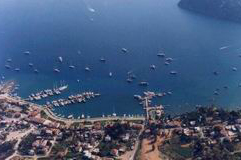 Göcek is a Harbour where a cup of coffee shared with the neighbouring boat results in the establishment of the warmest friendships. Within the Fethiye Bay, the caves and islands around Göcek offer the blue voyagers a pleasantly natural and historical sightseeing tour.
It is believed that Göcek was the city of Daidalos in the antique period. In the records of Strabo and Heredot, Daidalos is mentioned as a Lycian Port. Unfortunately, due to earthquakes in the antique period. not much has survived to our times from the city.